Bespoke Design Service
If you would like to commission your own unique Islay Spalding Kilt Pin or piece of jewellery please contact me by email and I will be happy to answer any questions you may have. Alternatively, if you would prefer to discuss things by phone then send me an email with your name, phone number and an appropriate time to call. I work three days a week on commissions and will endeavour to answer your email as quickly as possible but please do not worry if it takes a couple of days.

islayspalding@googlemail.com
I have compiled this guide to commissioning a kilt pin to make the process even easier. This explains the design process, the pricing and ordering details and more information on designs and ideas. Please read the Terms and Conditions before ordering.


Please take a look in the online gallery for examples of previous commissions.
Design Process
When designing a kilt pin for someone I ask them if they have any ideas how they would like it to look, or what kind of designs they like already, whether they're mine or something more traditional. I also find out if they have any hobbies or interests or something personal to them that they would like to see depicted in a kilt pin, or even any pictures or photos of other pieces of jewellery, kilt accessories or anything that they like the aesthetics of. It doesn't have to be something visual, even a favourite tune or place can be enough to get the ideas flowing. I will ask for a £50 design fee to proceed with the design process which is then deducted from your final bill.

This gives me a starting point to start researching and drawing. I do drawings and sketches that I show to my client, usually through e-mail, unless they are lucky enough to live close to me! Then we can chat on the phone and discuss the ideas or do it all through e-mail. Once an idea is decided I can develop it more if needed and finalise the design keeping in contact with my client about any design ideas or changes. The final design is drawn up and a price is decided and I can give an estimated time of completion. I will ask for at 50% of the price as a deposit at this point.

I then order materials and start to make the kilt pin, I do all the work myself unless the design calls for a specialist technique such as casting or hand engraving. My kilt pins are fabricated from sterling silver and sometimes incorporate materials such as wood, resin and semi precious stones.

Before the finishing and polishing of a Kilt Pin it is stamped with the hallmark and my makers mark at the Edinburgh Assay Office, the hallmarking process usually takes about a week. I often take a photo of the kilt pin in a half finished state to show to my client, I find people enjoy seeing all the stages of creation.

After hallmarking I finish the Kilt Pin and photograph it. I like to put photos of all the Kilt Pins I make on my website but if you'd prefer it wasn't shown then that's ok! The Kilt Pin is then placed in a gift box and it's ready to be posted or collected.

The time this process takes varies according to work load and design specifications. The drawing, designing and finalising of an idea usually takes anything from 2 weeks to 2 months. The making and hallmarking takes 3-6 weeks. If you have a tight deadline then let me know as exceptions can be made if time allows.


Price Guide
When it comes to pricing my Kilt Pins I have a lot to take into consideration: the time it takes to do the designing, drawing and e-mailing, the cost of materials and fluctuation of the price of precious metals, actual making time, assay fees and hallmarking and finally, all the overheads that keep a workshop running.

So if you have a strict budget it's better to let me know as early on as possible, this of course will affect the design.

For a completely bespoke service you can expect to pay between £300 and £700 for a kilt pin, the price will depend on the amount of design work required and the complexity of making. The average price being about £450.


Ordering Details
To start the process all you have to do is send an email, tell me any ideas you have and any specific requests like budget or deadline and if you would like to contact me by phone or meet up.
After your initial consultation (free, with no obligation to proceed) I will ask for a £50 design fee to proceed with the commission, this will be deducted from your final bill.


Once the design is decided upon I will ask for 50% of the estimated total cost as a deposit.


I will keep you updated with the making process and e-mail you a photo of the finished piece.


The finished Kilt Pin is placed in a presentation box, wrapped and posted to you, unless it is possible for us to meet up or arrange collection.


I charge £10 for postage and packaging within the UK with Royal Mail Special Delivery. This includes insurance and tracking. For the rest of the world I use either Royal Mail International Signed For (£15, no insurance) or FedEx (about £75, insured and tracked).


Then the final balance is paid and I thank you very much!
Stuck for Ideas?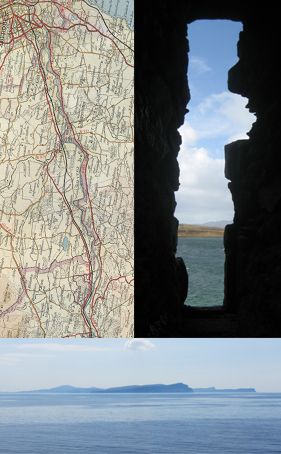 Hillscapes Contours Scenery
Rivers Meandering
Favourite Animals Pets
Celtic Motifs Artwork
Notches Lines Dots representing significant dates
Stones Birthstone Stone from a Special Place
Favourite Song Tune Piobaireachd Drum Score!
Wearers Personality History
Existing Designs Cap Badges Crests National Emblems
Hobbies Sports
Colours Form Scale Design Style
Materials Silver Gold Wood Resin Bone
Matching Brooch Cufflinks Pendant